Is riding a motorcycle really like meditating? Meet Ven. Kusala Bhikshu, a Buddhist monk who has spent more than 20 years navigating the mean streets of Los Angeles on two wheels. His resounding 'yes' could hardly come with more authority. But this fascinating conversation reveals that focus and presence are only the beginning of what a great ride can do for the spirit. With insight and understanding that could only come from a fellow motorcyclist, Reverend Kusala challenges us to see riding as like life itself, in ways even the most ardent among us might never have dared imagine.
Show Notes
Kusala's web site, Urban Dharma, is a good way to get to know him better, and there's a lot to know (this linked site is also his). Two shortcuts you might appreciate: this is a summary of his career since becoming ordained as a Bhuddist monk, and this is how to find the journal from his memorable ride home to Wisconsin. Here's some information about the place where Kusala lives and practices, the International Buddhist Meditation Center in Los Angeles. Kusala also produces an Urban Dharma podcast, which you can find on a number of platforms, including Apple Podcasts. And you can also find him on Instagram. He's @kusala_bhikshu
Like a lot of people – and perhaps even more of us in these strange days – much of what I sort of understand to be Buddhist philosophy resonates for me, especially the comfortingly pragmatic themes of personal responsibility, the consequences of what we think, say and do, and the all-important struggle to be in the present moment. Whatever your philosophy or faith, these seem like useful spiritual tools. If you're curious to know a bit more about the subject, Kusala has shared several wonderful talks on YouTube. This one, about his path to Buddhism, is an excellent place to start. Honest, funny, and completely free of mysticism and proselytizing, it's wonderful storytelling. And his blues harmonica solo at the end – "because what else would a Buddhist play?" – brings down the house.
Meditation is challenge I've blundered into at a couple of moments in my life, the first one during a vain attempt at studying kung fu years ago (I remain depressingly safe to be around). This spring, on the same short leash as everyone else, I decided to give it another try with the help of an app called Insight Timer. And guess who I found on their web site. Another interesting talk on the subject at hand.
After we spoke, Reverend Kusala shared this thoughtful reflection on the relevance of Zen and the Art of Motorcycle Maintenance today, from Smithsonian Magazine. Short, smart, and worth the read.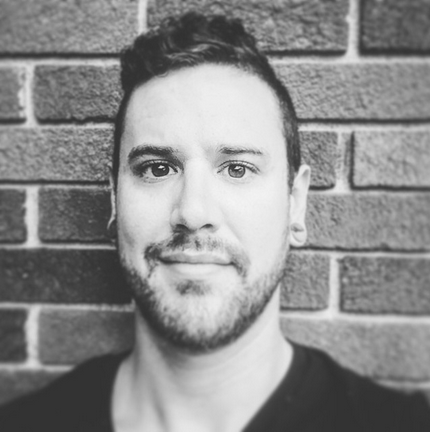 I'm delighted to feature the music of Kyler Morrison again on this podcast, and thanks to him for sharing this new track while it was still hot off the press. Here's his Spotify page, and you can of course find his work on all the rest of the usual platforms. Here's his performance of this episode's playlist recommendation, 'Ready Boy', on YouTube. If you live in Phoenix, Kyler's your new neighbour, and might even be your motorcycle mechanic. Say hi for me.
And as always, the theme music for this episode was arranged and performed by Harry Bartlett.
Finally, a nudge to scrounge up a few bucks from the couch cushions and make a contribution to the Movember Foundation in the name of this podcast. They could use all the help you can give them, and I'll know you value this content. Thank you!