The most awkward dance in a motorcyclist's life is the one we have with our perceived limits. Meet world class adventure rider Jocelin Snow, who thinks it's often ourselves who make that dance so difficult. From the steppes of Mongolia to her own back yard, Jocelin's life has been a call to adventure, and her work has been to empower everyone who hears it with the skills to go. By turns funny and inspiring, this conversation dares us to believe that the key to the freedom is believing in ourselves, and the only map we need is an open mind.
Show Notes
At the top of the show, I mentioned Jon Delvecchio and his book Cornering Confidence. Jon, who is a listener, reached out to new rider Neale Koumbiadis with some coaching help after my last episode, which I thought was amazing. He wasn't looking for any credit, but I figured I'd give him some anyway. Here's his web site, and if you're looking for a way to spend a few snowy evenings, I highly recommend his online cornering course.
It's a dangerous business quoting a well-loved poem like 'The Road Not Taken,' especially without the necessary education. You can read that poem here, and then follow the link to the very smart analysis from which I borrowed my conclusions.
Jocelin has been interviewed many times since her triumph at the GS Trophy. I first heard her name from fellow podcasters, Motorcycles & Misfits, who have had her on the show more than once. Of all the interviews I've read, this one is probably the best, covering much of the same history but with some great additional detail.
BMW must have had to pinch itself when it discovered a rider with Jocelin's talent and personality already piloting its big GS. She pointed out, of course, that she's not under contract to anyone, but it's pretty clear from this profile – which includes more about the GS Trophy – that BMW Motorrad must be her biggest fan.
Still on the GS Trophy, here's a bit about the event in New Zealand in early 2020, which managed to squeak in just before the doors to the world slammed shut last year.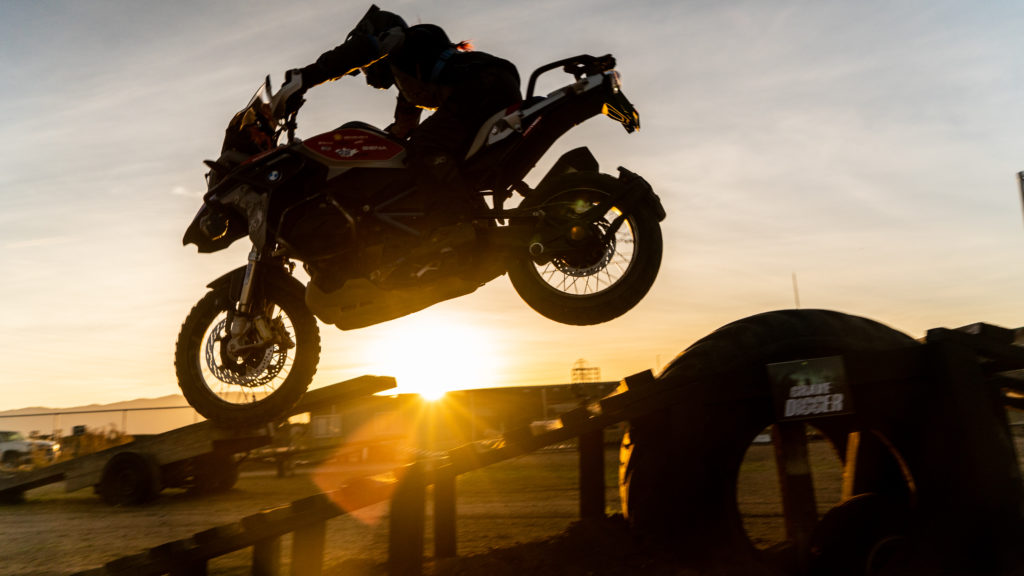 Also early in 2020 came the announcement that the North East Back Country Discovery Route was open, and that it had been the subject of a film in which Jocelin was featured. This is the trailer for that film. Tell me it doesn't want to make you pack up your bike and get into some trouble…
Jocelin Snow has a web site of her own, although she told me that it was long overdue for some updating (I can't imagine what else she's been doing with her time). Here it is anyway, because the photos stories are awesome. And if you want to take her up on her invitation to connect on Instagram, she's @jocelinsnow . And here's a shortcut to her YouTube channel.
Many thanks to Mariagrazia Canu, Fabio Zaffagnini and Rockin' 1000 for being an enthusiastic part of this episode, and showing us nothing is impossible. You can learn more about their story and what happened since that magic day in Cesena here. "Learn to Fly" is available on iTunes, and streamed widely. But you absolutely must start by watching the video of that first track being recorded. Sorry, I think I have something in my eye…
And as always, the theme music for this episode was arranged and performed by Harry Bartlett.
Finally, a nudge to scrounge up a few bucks from the couch cushions and make a contribution to the Movember Foundation in the name of this podcast. They could use all the help you can give them, and I'll know you value this content. Thank you!