Is progress costing motorcycles their souls? Not if we do it right. Meet Nashville recording engineer and avid rider Chris Mara. In his business, the war between the analog past and the digital future was settled a generation ago. His take? It's all good. If the music industry can teach motorcyclists anything, it's that yesterday and tomorrow can get along fine together, if we simply decide to let it happen. Bikes are just "stuff we use to go places," he says… and as long as that's what we do with them, there will always be more than enough soul to go around.
Show Notes
Below is the Colville painting I referred to in my opening remarks. Painted in 1954, it stands up, if you ask me. Maybe now more than ever. You can learn a bit more about the painting's history here.
If you're as much of a music geek as I am, or even half as much, you'll enjoy this tour of Chris Mara's studio, Welcome to 1979. As creative spaces go, I think it's kind of brilliant and makes me wish I'd kept up my guitar lessons a little longer. I wonder if 'Harmony Ranch' is still in business…
You can learn more about this and Chris' other businesses by visiting Welcome to 1979's web site. You'll find that here. Welcome to 1979 is also on Instagram, if you want to say hi. They're @welcometo1979
Chris has recorded a lot of artists you'd know, but I couldn't resist a Pete Townshend name drop. I mean, OK boomer, but come on… PETE TOWNSHEND. After our conversation, Chris shared this link of Townshend talking about his experience recording at Welcome to 1979. It's delightful.
Sincere thanks to Cory Chisel for sharing his music with us in this episode. These days, it can be a little reductive to put music in a genre box, but if I can be forgiven here, this kind of 'Americana Folk Rock' is right up my alley… and this band have mastered it with an intense and thoughtful originality. I'm thrilled that Chris introduced me to them.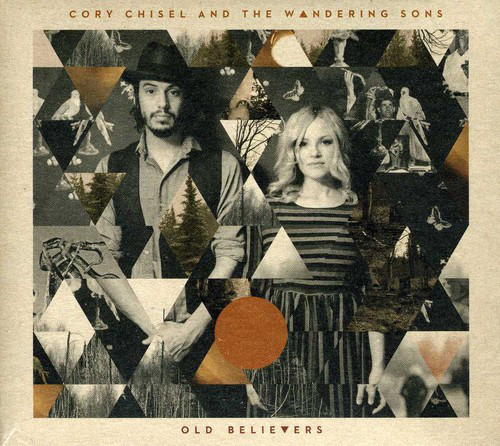 The band doesn't appear to have an active web site, but you can learn more about them here and connect on Facebook. Their music is spread across the major streaming sites, and much of it is available for purchase, if you're old school, in the usual places. Unfortunately, "Seventeen" is hard to get hold of if you're in Canada unless you can locate a CD. But if you'd like to hear the whole track before you commit, check out this unofficial video on YouTube. Just trust me on this: YouTube's can't deliver the superb production of the original. Yeah, I'm fanboying.
As always, the theme music for this episode was arranged and performed by Harry Bartlett.
Don't forget to check out my new store for TML merch… the link is at the top of this page. And finally, a nudge to scrounge up a few bucks from the couch cushions and make a contribution to the Movember Foundation in the name of this podcast… just click on the moustache below. Especially now, they could use all the help you can give them, and you'll be letting me know how much you value this content. Thank you!