Is dirt riding as good for us as everyone says it is? Meet retired NHL power forward Scott Thornton, whose transition from life in professional hockey began in earnest with a ride in the woods. Unsurprisingly for an elite athlete, Thornton's off-road riding career would draw him to the unforgiving world of hard enduro. But what he found was something more satisfying than adoring crowds and more universal than victory, and it's there for anyone with the courage to ride where there is no road. A compelling conversation that just might leave you thinking you've got room for one more bike.
Show Notes
Here's a link to a story quoting the MIC dirt bike sales numbers for 2020. It's a huge jump, and no doubt includes a lot of new riders. But still, something happened, here, and it's hard to imagine that it won't have a lasting effect on motorcycling of every kind.
This interview would not have happened without the suggestion and help of Todd Topper and the folks at Mission Cycle, in Angus, Ontario. I've been a happy customer for years.
You can find Scott Thornton's complete NHL record here (my summary was woefully cursory). And here, to give you a sense for his character, is a profile of Scott as a mature player. It's where the 'fittest player in the NHL' comment came from.
At the beginning of our conversation, I rather randomly made reference to Scott and I sharing a home town. That town is actually London, Ontario, where Scott was born and raised, and where I grew up. Sorry for any confusion, especially if you're a proud Londoner.
Here's a piece about Scott's experience with the Rallye du Maroc, in 2018.
The interview in which Scott mentions 'the beginner mind' and talks about searching for his 'why' can be found here. This story also provides a window into the Corduroy Enduro, billed as Canada's toughest race.
During our conversation, I mentioned a film about privateer motocross racers called "Banch," which made the motorcycle film festival circuit last year. I loved it. If you'd like to watch it some snowy evening, it's available free here.
Here are a few links to give you a flavour for the Red Bull Romaniacs event. This one shows you the race class descriptions I mentioned in our conversation. Here is Scott's competitor page on the Romaniacs' site. And below is a highlight video of the event. I get what Scott was saying about how these highlight reels are produced, but still… damn.
During that part of the conversation, I mentioned Spanish enduro rider Pol Tarrés, who rode the Romaniacs event on a Yamaha Tenere 700. Below is my favourite video showcasing Tarrés' superhuman abilities. And here's a link to a video about the reaction to his choice of bikes for Romania.
I didn't catch a few of the names that flew by in our conversation, but this one deserves calling out: Lawrence Hacking. The first Canadian to finish the legendary Dakar Rally, he is surely Canadian dirt bike royalty, and obviously remains passionately involved. Here's a link to his book about the Dakar experience.
During our discussion about 'Throttle Therapy,' Scott mentioned Doc Cotton's Motorcycle Missions. Here's how you can find out more about that.
The Roosevelt quote – 'The Man In The Arena' – wasn't maybe the most original choice, but it's hard to beat for relevance to this episode. You can learn a bit more about its history and read the text for yourself here.
Here's a random example of a 'motocross playlist', which, as I said in my closing remarks, are a significant feature of the sport. You won't be able to listen to the ones here unless you're a subscriber, but the song list gives us a definite flavour of how these riders are feeling when they're in the zone.
This turned out to be one of the most quotable interviews I've ever done, judging by my scribbled notes. But here's the one I think wraps the whole thing up beautifully:
"Every time I kick a bike over and get on it, I'm winning."
Thanks, Scott.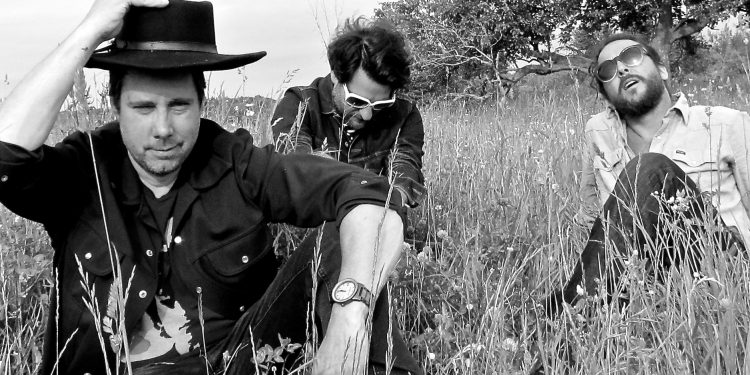 Many thanks to Ontarians for being so excited about sharing their music with you. You can find out more about the band at their web site, of course. I was thrilled to discover them, and partly for a reason that's hard to convey to a global audience… they come from where I come from. Which means not just Canada, but the kind of rural and exurban Canada where I grew up, and where I eventually returned. The kind where dirt bikers are born, where kids learn life lessons by being responsible for machines, and where the most awesome parents surprise them with motocross courses in the back yard. There are lots of great places to be from in the world, but this one feels like home to me, and I hear it in Ontarians' music. Good luck with the new album!
As always, the theme music for this episode was arranged and performed by Harry Bartlett.
Don't forget to check out my new store for TML merch… the link is at the top of this page. And finally, a nudge to scrounge up a few bucks from the couch cushions and make a contribution to the Movember Foundation in the name of this podcast… just click on the moustache below. Especially now, they could use all the help you can give them, and you'll be letting me know how much you value this content. Thank you!