What drives motorcycling's late bloomers? Are mid-life bikers trying to turn back the clock, or is there some wisdom in putting on that helmet just when life is getting comfortable? Meet Catherine Meade, who jumped into motorcycling with both feet at the age of 46. From the grumpy streets of Toronto to the cavernous potholes of Botswana, Catherine chose motorcycles as her next chapter in a lifetime of adventure… and they've repaid her with fresh eyes for the world and excitement for the road ahead. An inspiring conversation about how it's never too late for a motorbike to transform us.
Show Notes
Definitely treat yourself to a visit to Catherine Meade's blog, which was an invaluable resource to me. What started out as a homework assignment for the perpetual student became a record of her amazing first few years as a rider, and there are lots of photos. She absolutely wasn't exaggerating about those potholes. See a sample below…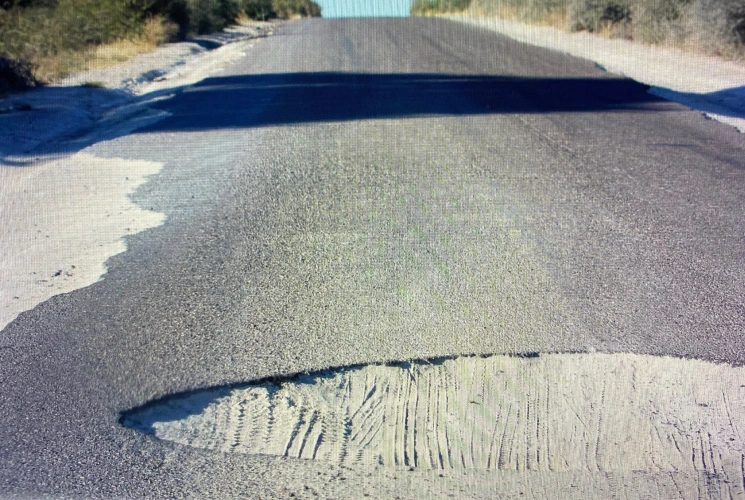 Here's a link to the page on WomenRidersNow.com where I first got a sense of Catherine's story, and where she shares her experience in Colorado. When I first read and watched this content, I kind of glossed over her profile's title, "Overcoming Obstacles Through Training," but WRN got it – and Catherine – right. As you heard in this conversation, it's something she believes in strongly. So do I. For everyone, but maybe especially for those of us not born on a motorcycle. At this writing, WRN's video player wasn't working for me, but I'll update these notes with a viewer once it is. In the meantime, here are a few photos to whet your appetite.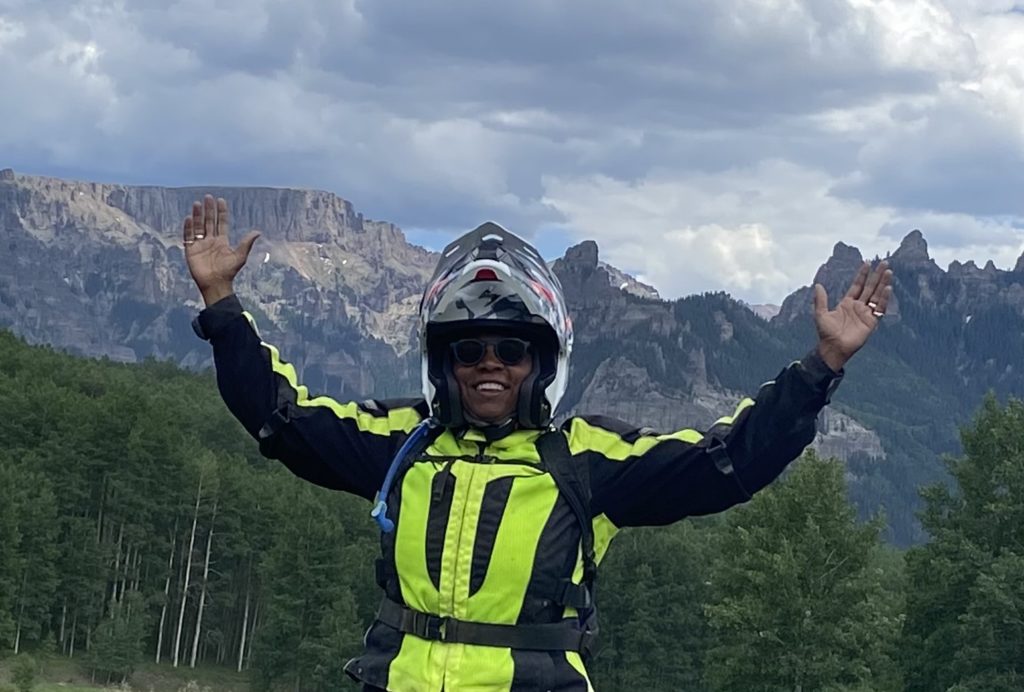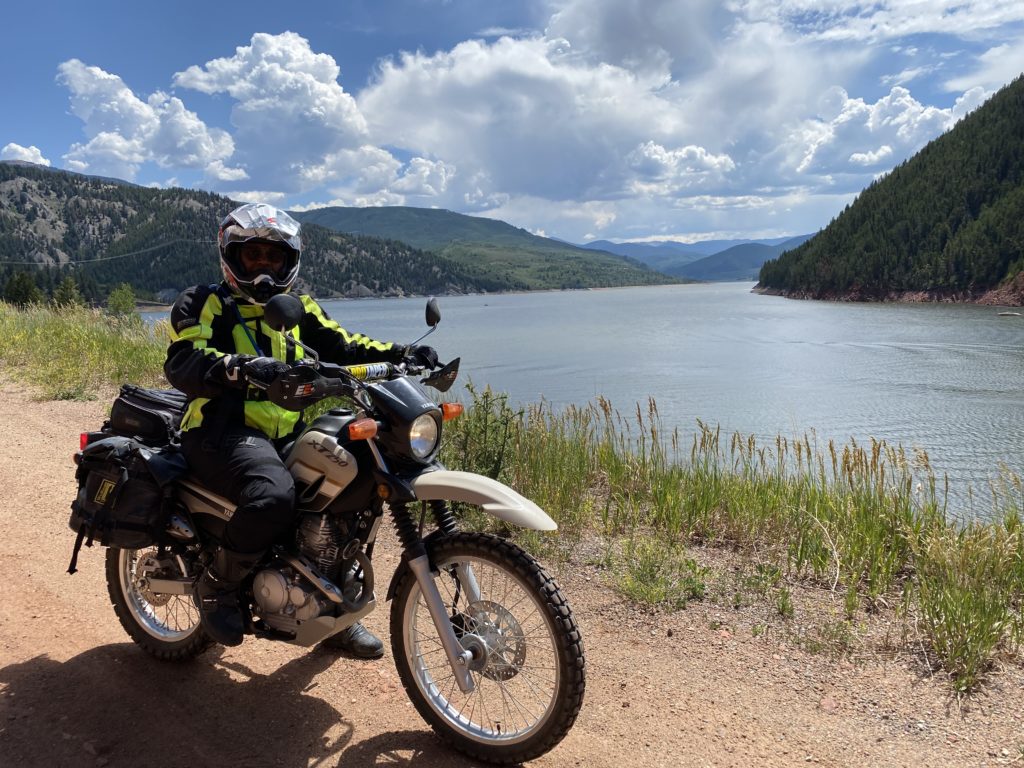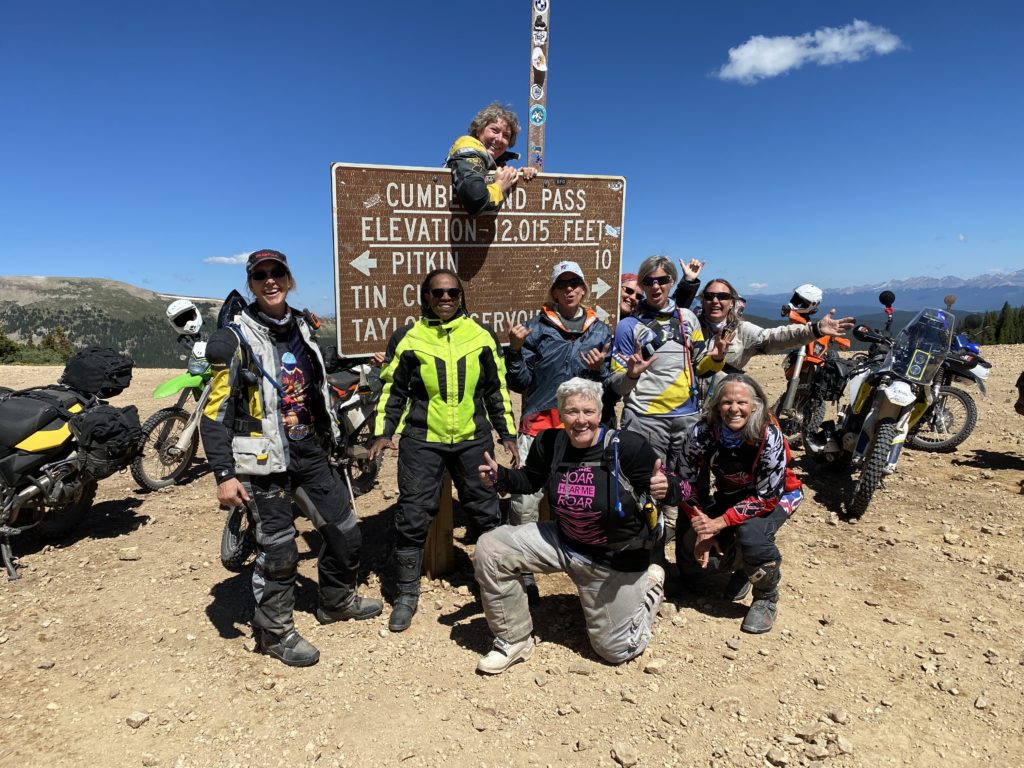 We spoke recently about Catherine's latest trip, earlier in the fall, to Nepal. Here are a couple of photos from that adventure, and I think the confident smile pretty much tells the tale… and makes a strong case for the benefits of continuous learning.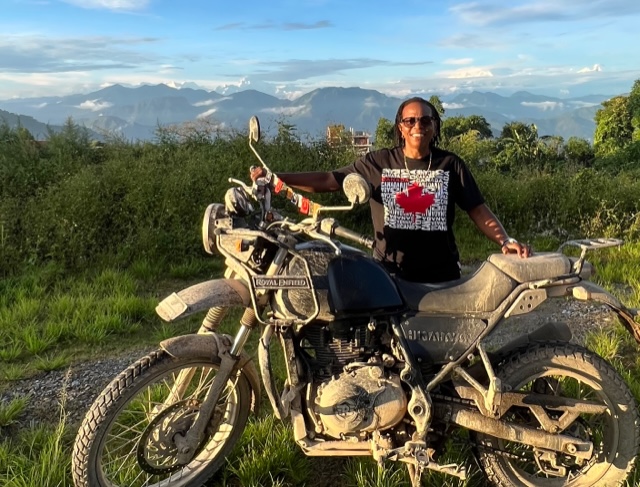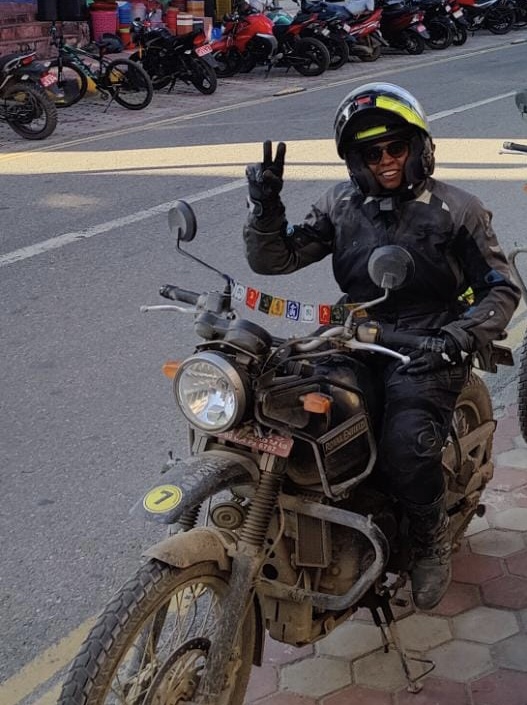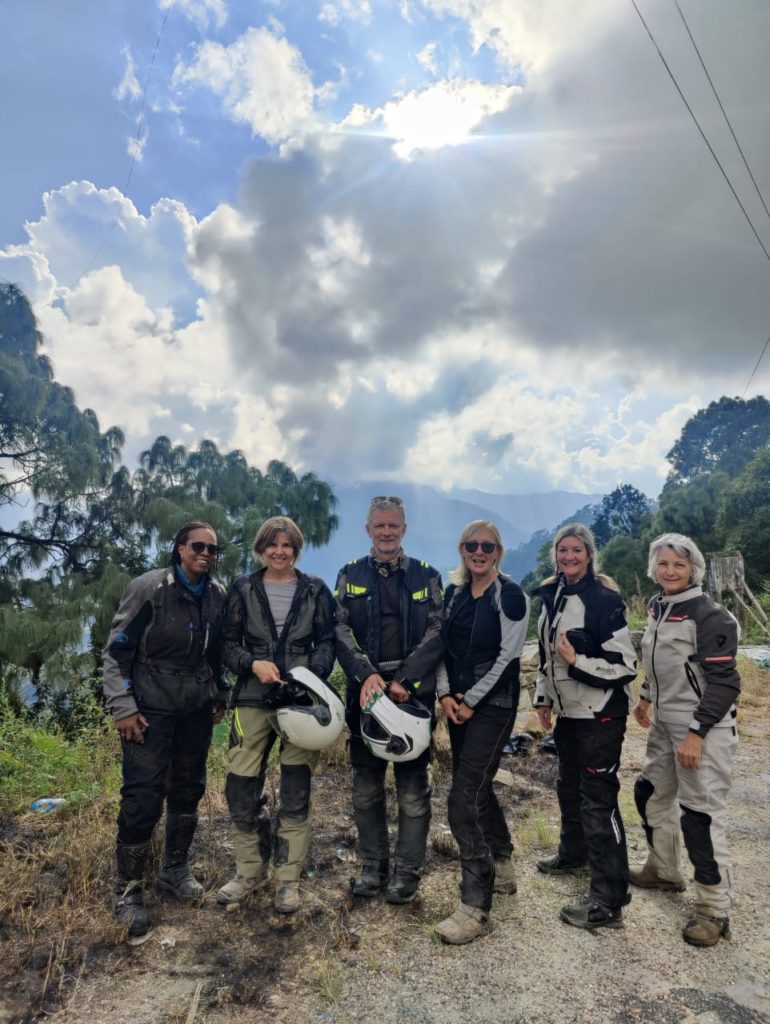 Here's a link to Renedian, the outfit that organized Catherine's life-altering trip to Africa. I had never heard of them, and they're a great find… and even Canadian. Catherine also wanted me to mention the folks who organized the Nepal trip. They are Two Wheeled Expeditions, and you can learn more about them by clicking on the link. Likewise ADVWoman, who were behind her sink-or-swim Colorado training adventure. Although I have to say, I would not personally dismiss one of those fancy tours she referred to…
This lovely newsletter provided that Anaïs Nin quote in my closing comments. The issue from which it comes happens to be a meditation on living fully, and it probably helped me with this episode more than I realize.
Many thanks to Barbra Lica for being so generously into sharing her music for this episode. Barbra is almost universally described as a jazz singer, which she most certainly is. But her wonderful voice and personality demand a broader definition of that genre, even if we did choose a classic from the Great American Songbook for this episode. You can learn more about Barbra here, and get to know her and her music better on her YouTube channel. She's also on Instagram… @barbralica. Say hi, and wish her luck with that mint green Vespa.
As always, the theme music for this episode was arranged and performed by Harry Bartlett. Harry just released a new album this month, I believe his first. You should give it a listen.
If you'd like to help keep This Motorcycle Life podcasting, be sure to visit the 'Support' page on this site. And finally, a nudge to scrounge up a few bucks from the couch cushions and make a contribution to the Movember Foundation in the name of this podcast… just click on the moustache below. They could use all the help you can give, and you'll be letting me know how much you value this content. Thank you!