Builders are some of the most fascinating characters in motorcycling today, with fame and influence that reaches every corner of the sport. But what makes them tick? Are they just fellow riders with more skill and ambition than the rest of us? Meet Eric Gorges, founder of Detroit's Voodoo Choppers and host of the American Public Television series, "A Craftsman's Legacy." Besides creating bespoke motorcycles, Gorges has made a career out of studying people who work with their hands. In this candid conversation, he reveals that the drive to make things is an obsession all its own, even if it happens to mirror everything we love about riding motorcycles.
Show Notes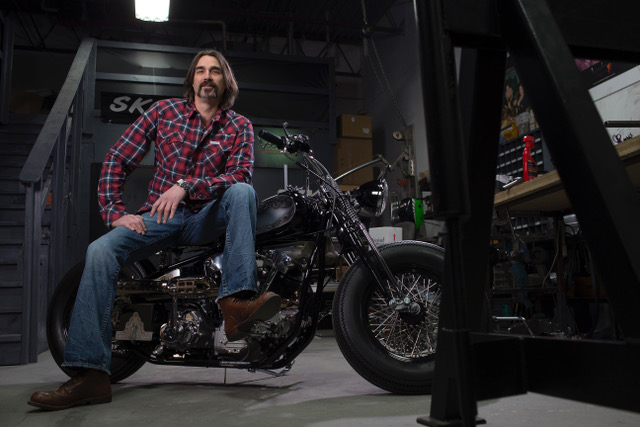 Since this is a motorcycle podcast, let's start with a bit more about Voodoo Choppers. Voodoo was founded in 1999, comfortably ahead of today's chopper resurgence, and I think it shows in Gorges' bikes. A lot of these machines have a kind of purity of intention that's only possible when you're not being blown around by the winds of fashion. Voodoo is actually located in Auburn Hills, now, but Detroit remains a convenient shorthand… for its location, and maybe for the attitude of its machines, too. Check 'em out on Instagram, @voodoochoppers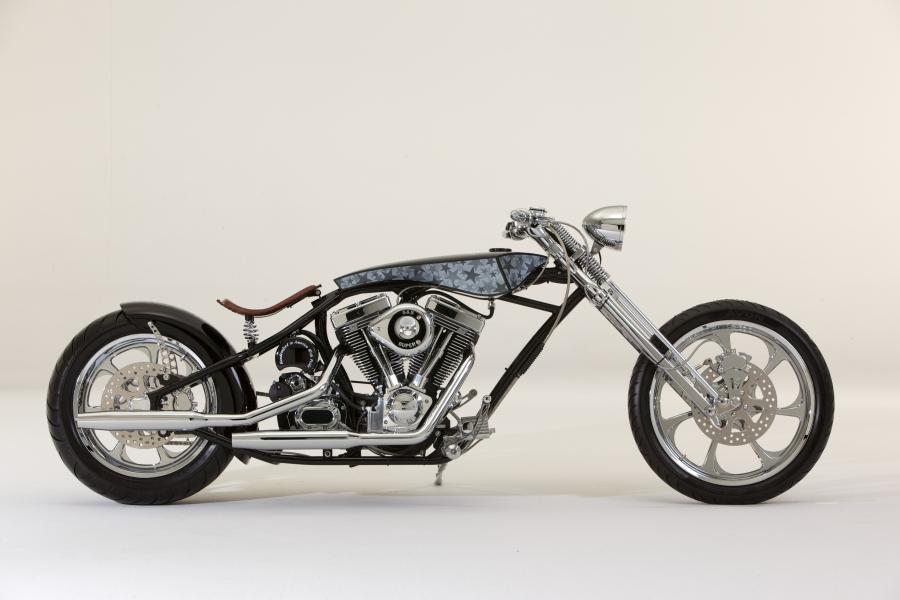 Gorges talks more about bike building – and how he came to do it – in this Esquire interview from 2015. Worth the read.
Eric Gorges' new book is called 'A Craftsman's Legacy', and it's on sale May 7. You can buy a copy here.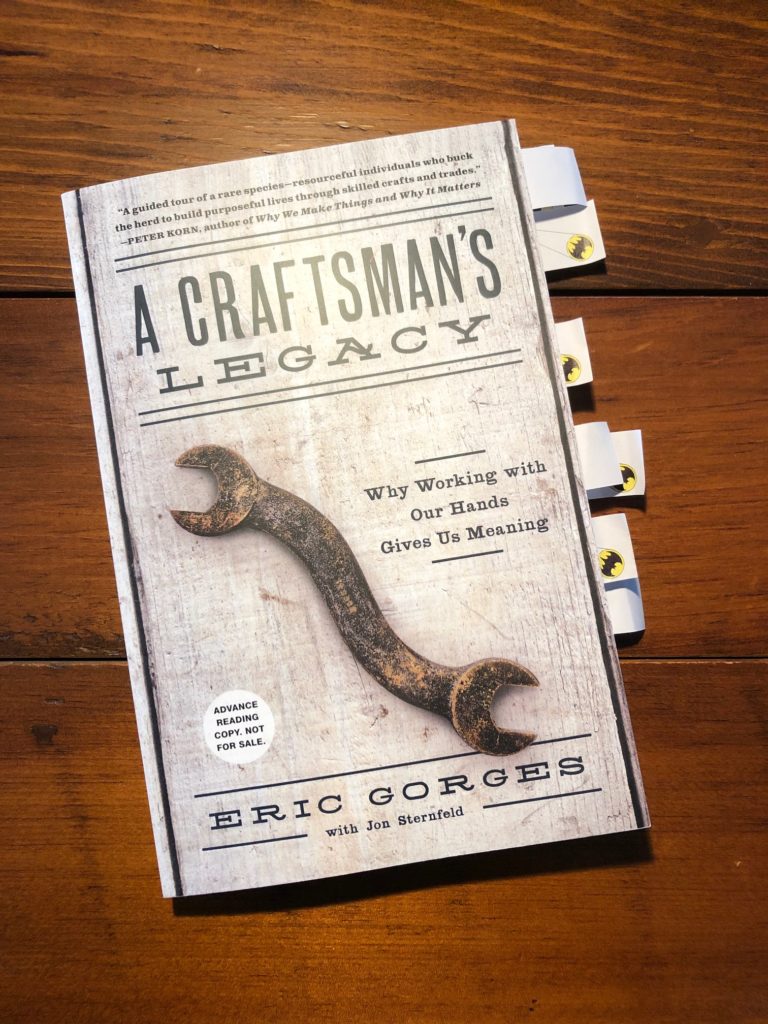 You can learn more about Eric's show, 'A Craftsman's Legacy', here. There is a list of stations that carry the program on his site, and you can find his YouTube channel here. And you can follow him on Instagram, where he posts as @ericgorges and @craftsmanslegacy
The builder community lost two of its own this spring: the legendary Arlen Ness, and rising star Jesse Rooke. Follow the links to learn more about both of them, and why they mattered.
The forum post I quoted in my closing comments is from ADVrider, post #92 on this page. The thread was about growing old, but rider33's trenchant observation seemed to transcend the topic.
If you're interested in learning more about – and following – the Women Riders World Relay, start here. The Motorcycles and Misfits podcast is providing great updates as the event unfolds, thanks to the fact that the tireless Liza Miller is a volunteer organizer. Here's a link to the most recent one.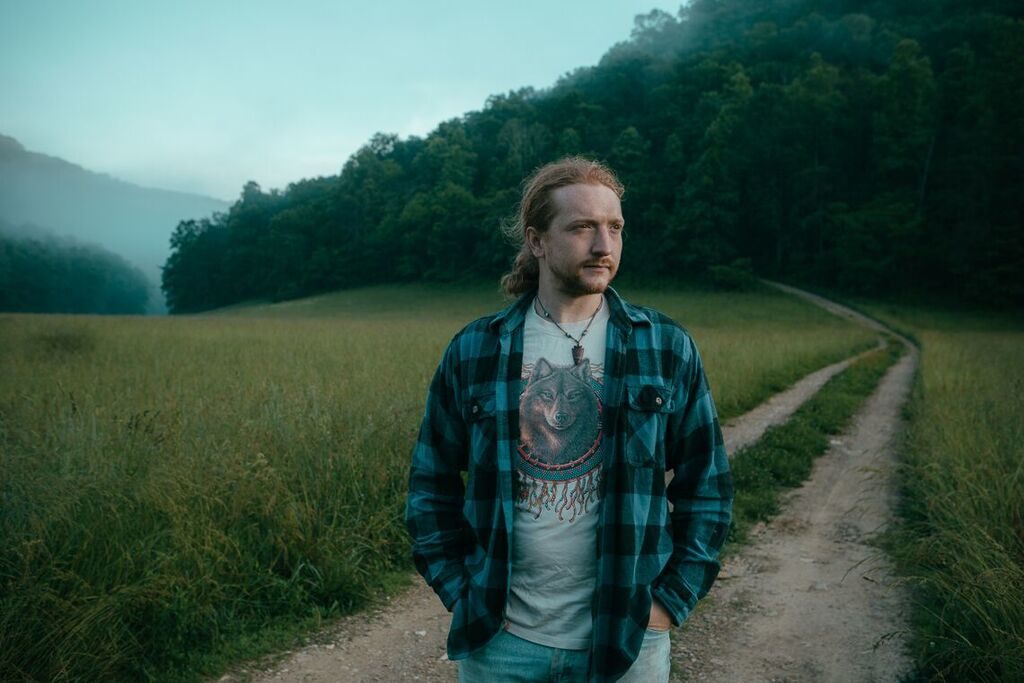 I was thrilled to discover Tyler Childers and his Appalachian-tinged sound which, as a hack folk guitarist, I have a special affection for. Here's the Rolling Stone article I mentioned reading. 'Detroit' is featured in this episode with the very kind permission of Tyler Childers. You can purchase it, and also his breakthrough 2017 album 'Purgatory' in the usual places, and you can get to know him better and check out his 2019 tour schedule here. Give him a follow on Instagram, too, where he posts as @timmytychilders
And finally, if you heard a weird squeaky noise from time to time during this recording, there's nothing wrong with your device. Those are frogs. Spring has come to the farm.