With the riding season coming to an end for many of us, this seems like a good time to take stock. But as we reflect on the places we've been and the memories we've made, are we forgetting something? In this episode, I talk with someone who thinks the answer might just be gratitude. Jay Segarra was once a Marine. Now, he's a motorcycle mechanic. But it's what happened in between that taught him to take nothing in life for granted. Jay talks about the machines that nearly killed him and then ultimately saved his life, about the love that gave him a second chance, and about how everything we need to be happy is right in front of us.
Show Notes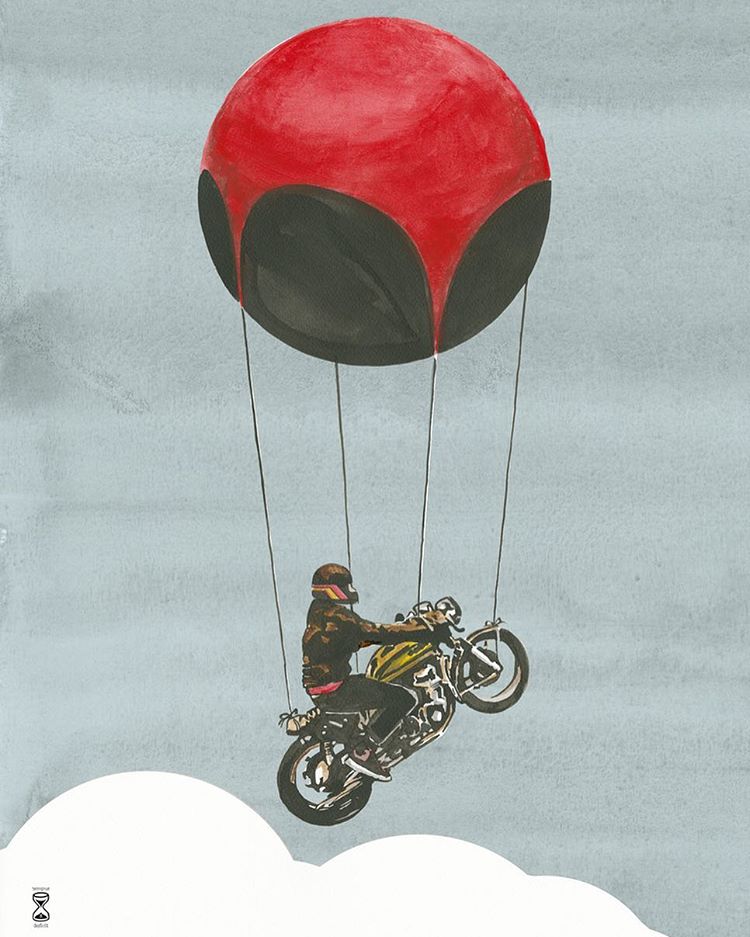 Talking to Jay Segarra made me think of this print, which hangs in my office. It's by Douglas Thompson, who goes by the handle Tempus Deficit, and I've always loved it. Looking at it now, I think that balloon is all the people in my life who keep me riding. You can follow him on Instagram @tempusdeficit, and see a bit more of his work here. In a world full of aggressive and menacing motorcycle imagery, I think Tempus Deficit is one of the few artists who understands what riding really means to the people who do it.
Here, more or less (it's missing about 10km), is the route I mentioned at the beginning of this episode . The roads in Southern Ontario are often pretty gridded, so you have to know where to look for a few curves. This loop is a lot of fun, more so than it looks on a map (there are some fun elevation changes on the southern edge), and you'll see lots of other bikes. It's a great starting point if you're touring in the area.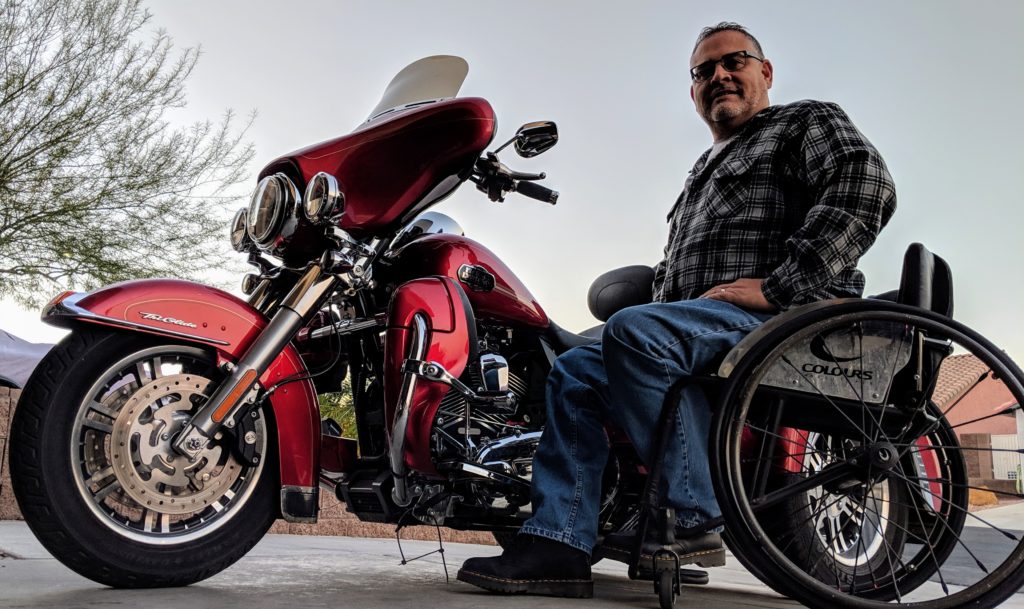 Here's Jay, alongside his Harley Davidson Tri Glide. You can follow Jay on Instagram, where he posts pictures of the bikes he's working on, along with the occasional glimpse into his life and philosophy… he's @sega702.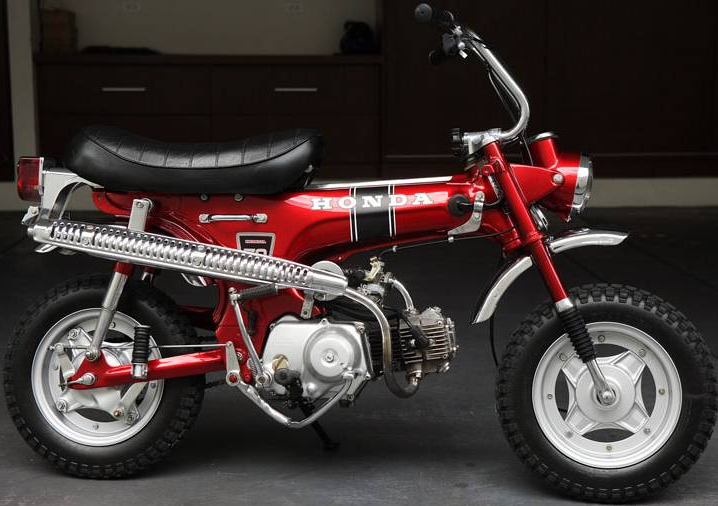 Early in our conversation, Jay and I enjoyed a little nostalgic reverie for the Honda 70. The Monkey (then called the Trail 50) got all the glory for being so cute, but the 70 was an object of true lust and the bike that launched the dreams of millions of riders… of a certain age, anyway. Here it is in red, the way Jay remembers it.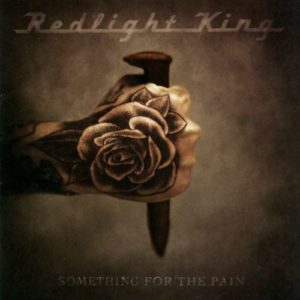 Thanks again to Redlight King for giving us the thumbs up to feature "Comeback" in this episode. You can buy it here, watch the video here, and learn more about Kaz and his other projects here. Redlight King was also featured in Episode 5. My wife introduced me to his music after working with him on a commercial project, and I have become a huge fan.