What is it about motorcycles that turns some riders into social activists? From charity rides to roadside rescues, one of motorcycling's most enduring archetypes is the rider who wanders the world to right its wrongs. Meet Lance Jones, an activist who is about to take that to the next level. In a season of angry protest and racial divide, Lance quit a dream job in the motorcycle industry to hit the road and heal his nation's wounds with compassionate dialogue. His journey not yet begun, the power of a motorcycle to start conversations is already thunderingly clear. And so is the challenge to all of us to use that power to benefit our communities, too.
Show Notes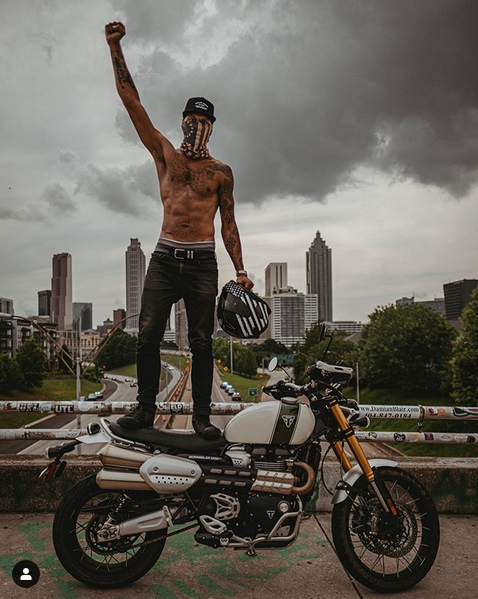 Here's a link to my newsletter from last spring, "Look For The Helpers," the one that eventually opened the door to meeting Lance Jones.
This interview captured the moment when Lance's 'media collective' and its mission were just being born, a moment when the most important task of an enterprise is to define itself. When it came time to prepare these show notes, I found myself unsure exactly how to describe Lance Jones, so I asked him. He proposed this: "Lance Jones, co-founder of actionjonze, is a mediator and activist committed to eradicating racial injustice and socioeconomic inequality." In corporate life, that's called a 'stretch target', and it shows you what people are made of. Lance, clearly, is all in.
actionjonze's web site isn't live at this writing, so I recommend you take Lance's advice and follow him on your preferred social channels. He's @actionjonze. Of particular interest lately has been his work with the community of College Park, GA, which feels like a rehearsal for the mission actionjonze has set for itself. And proof that Lance means what he says about conversation being the path to change.
In my prologue, I mentioned a genre of YouTube video dedicated to motorcyclists doing kind things. Here's an example, one that had earned well north of 8 million views by the time I found it. I think there's even a kitten in there somewhere. Some of these videos are suspiciously well timed, but you can't argue with popularity. And they're a lot more entertaining than crash videos.
I also mentioned a listener, Tom Calhoun of Quin Design Helmets. Here's a bit more about them.
And in my request for your donations to the Movember Foundation this episode, I told you that they had just launched a program with motorcyclists in mind, but didn't explain it (hit the link for details directly from the source). It's a really interesting approach to mobilizing the motorcycle community for men's health, and I'm excited to see what people do with the grant money on offer. The deadline for initial submissions is, unfortunately, only a couple of days away, but this is worth the read anyway. They tell me that if you have questions, you're welcome to email them at [email protected].
Lance's essay on his motorcycle journey was published on LinkedIn, and it appears you have to be a member to read it. Once you're logged in, search Lance's profile for "On noise machines."
An interesting aside as you consider the notion that some motorcyclists are driven to help: Possibly the most famous modern day case of a motorcycling 'knight in shining armour' is the story of Pierlucio Tinazzi, a motorcyclist who died trying to rescue victims of the 1999 Mont Blanc tunnel fire. You can find his story here. In the years that followed, the record was clarified and Tinazzi's exploits diminished somewhat, but the persistence of his legend somehow proves that the archetype of the heroic motorcyclist is embedded in our consciousness.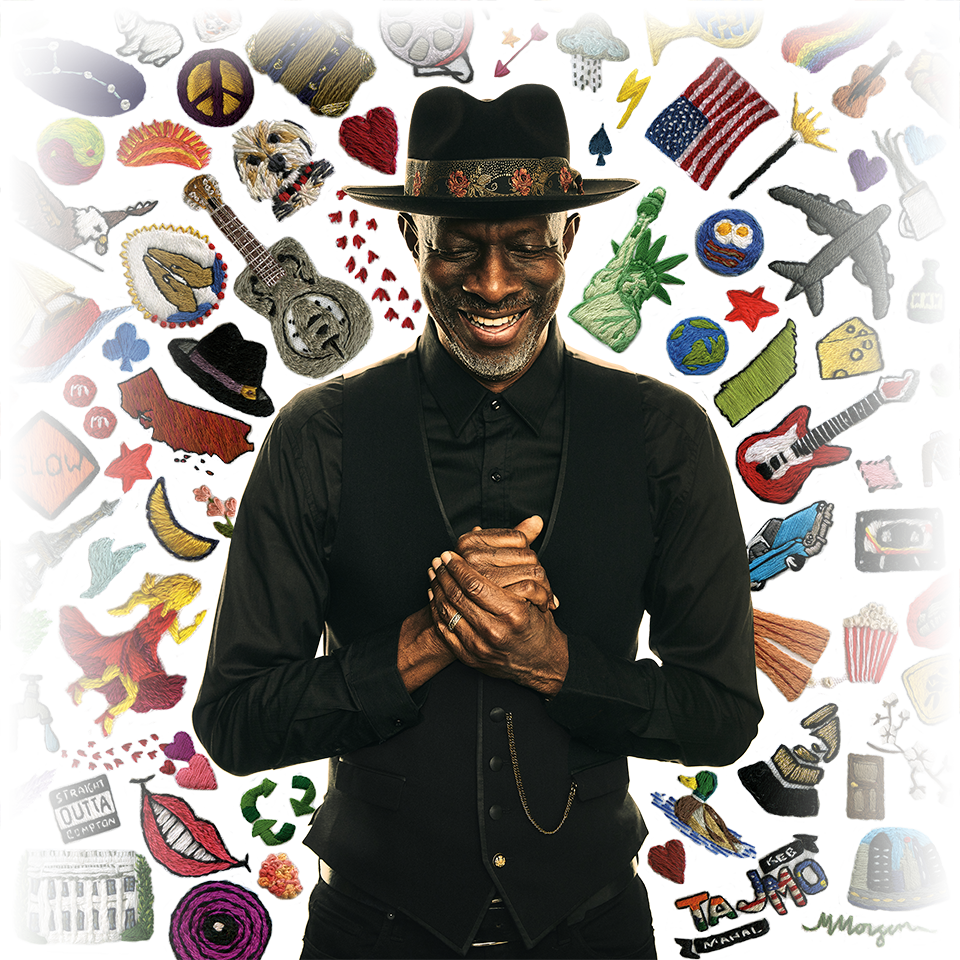 As a fumbling guitar hack with secret aspirations to be a blues master, I was thrilled to feature this track by four-time Grammy winner Keb' Mo', who really is one. If you want to know more about Keb' Mo's music, his web site is a good place to start. It's here. There's more in this thorough Wikipedia article about him. And below is the video for the thought provoking title track of his latest album, Oklahoma. My sincerest thanks again to Keb' Mo' and his team for their support of my sharing "For What It's Worth" in this episode. (Image from and by kebmo.com)
Theme music arranged and performed by Harry Bartlett.
If you enjoy listening to This Motorcycle Life and want to show some love, please consider clicking on the moustache below and donating what you can to the Movember Foundation.