Who on earth would ride a motorcycle in a city like New York? Meet Brian Lau, a gifted young photographer who set out to document Gotham's vibrant motorcycle scene in search of an answer. Despite not being a rider himself, he found a welcoming community among that city's 'rowdy' motorcyclists and, through his lens, a fierce sense of family that's deeply familiar to everyone who rides. But Lau's gritty heroes also reveal the passion, humour and defiance it takes to do what we love in a sometimes hostile world… and eloquently proves how resilient the spirit of motorcycling really is.
Show Notes
If you are a fan of photography as an art, you'll enjoy perusing Brian Lau's web site, which is here. Many of the photographs we talked about in this interview can be found there, too, of course. Here's a shortcut to that portfolio. Hong Kong-born Brian was trained in Toronto and, notwithstanding his modesty, I think it's a remarkable achievement and an amazing opportunity to work with a legend like Arthur Elgort. Treat yourself to a visit to Elgort's site, too. This Wiki article will give you a pretty good sense of his significance in that world.
If you want to say hi to Brian on Instagram, he's @bryphl.
Brian mentioned a podcast about motorcycle safety that originates in New York. It's called Arrive Alive. You'll find it on the usual platforms, and more about it on its home page, which is here. I found it interesting that Brian saw this podcast as evidence of how the motorcycle community cares for its own. I think that might be true of most motorcycle podcasters, in fact, and maybe even this one.
I tried to find a single article that would explain New York's currently fraught relationship with motorcyclists to those not familiar, but there is just too much out there… it's a thing. The root causes are probably impossible to parse if you don't live there, but two things seem to come up over and over as contributors: One is 'stunting', aggressively antisocial riding behavior, often by unlicensed riders on unlicensed machines that does nothing for our reputation. The other is something you'll often see referred to online as 'The West Side Highway Incident', which provided tabloid fodder of the kind not seen since the aftermath of the Hollister 'riot'. The result has been a lot of motorist antipathy and law enforcement that sometimes verges on "draconian", to use Brian's word. It's unfortunate, but beyond this podcast's purview to analyze. What's inarguable, though, is that it takes a special kind of determination to live your motorcycle life in the Big Apple and, apparently, a special kind of person.
Speaking of motorcyclists with a reputation problem, Doug Thompson's reference to Hunter S. Thompson comes from Thompson's famous book, 'Hell's Angels: A Strange and Terrible Saga'. The comparison is more apt that it seems at first, a point I hope we were able to make in our conversation. Regardless, the book itself is an amazing read for Thompson's proto-gonzo style, its moment-in-timeness, and its perhaps timeless lesson that reputations and the media have a way of feeding on each other. Highly recommended.
With Brian's kind permission, here are a few random selections from his portfolio to get you in the urban moto-groove…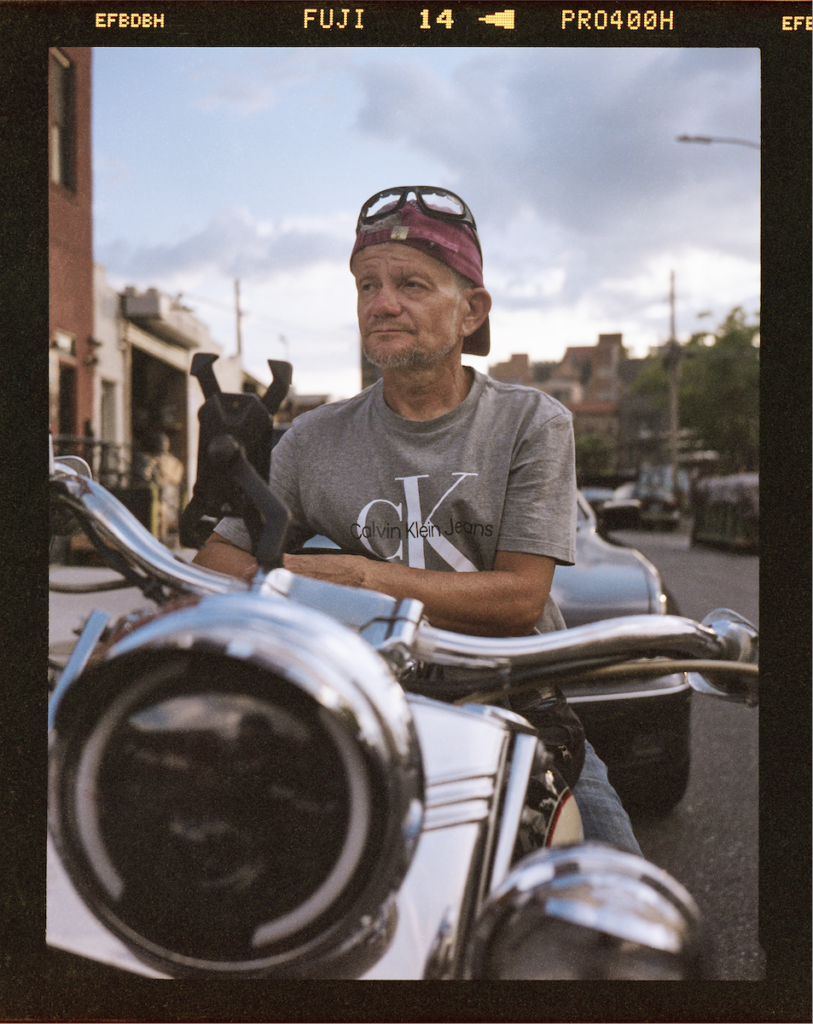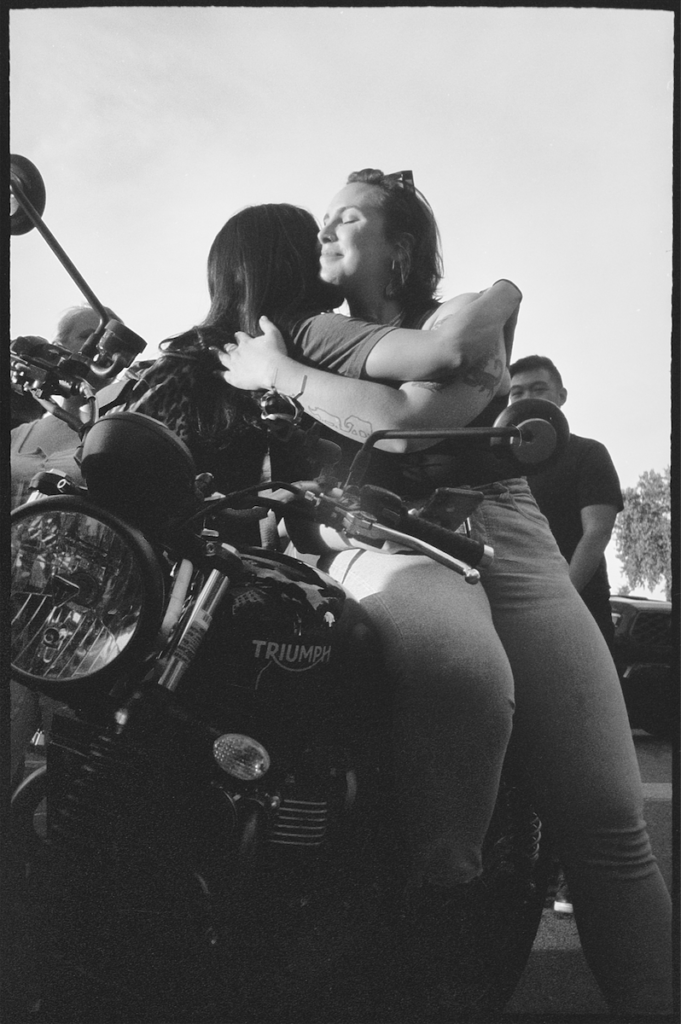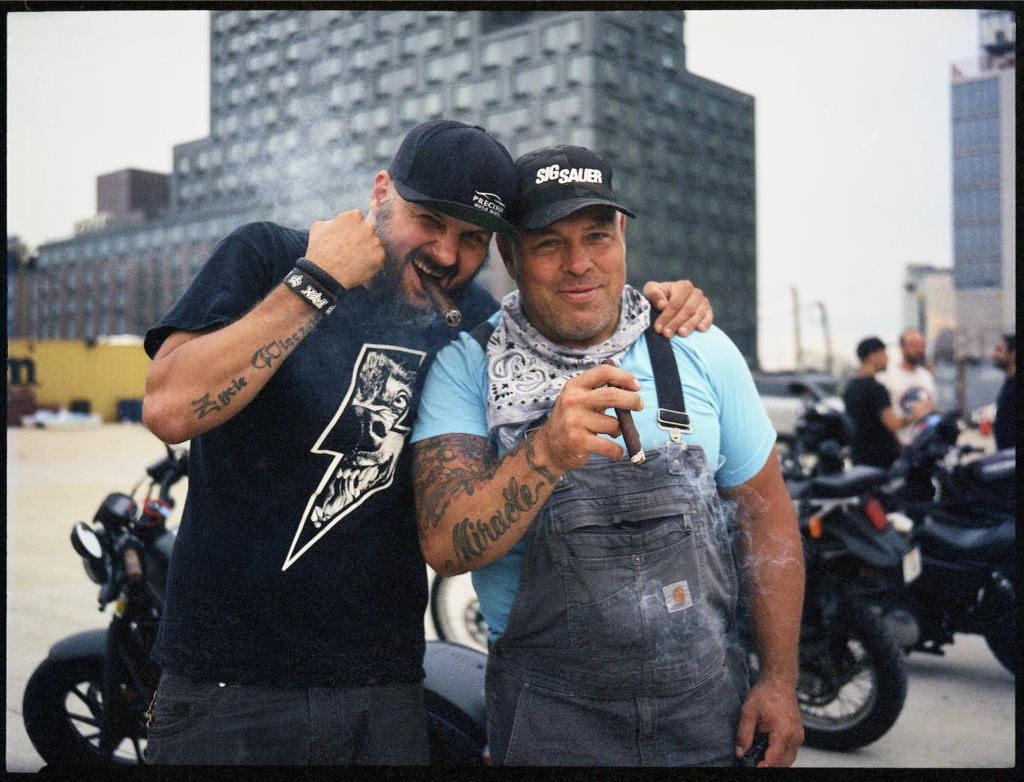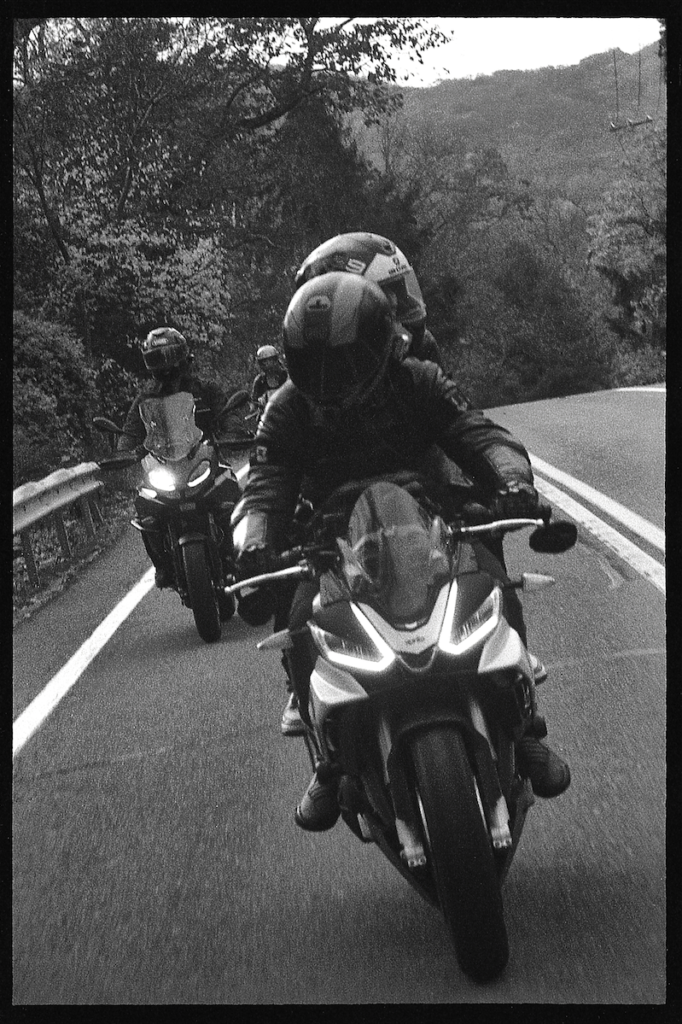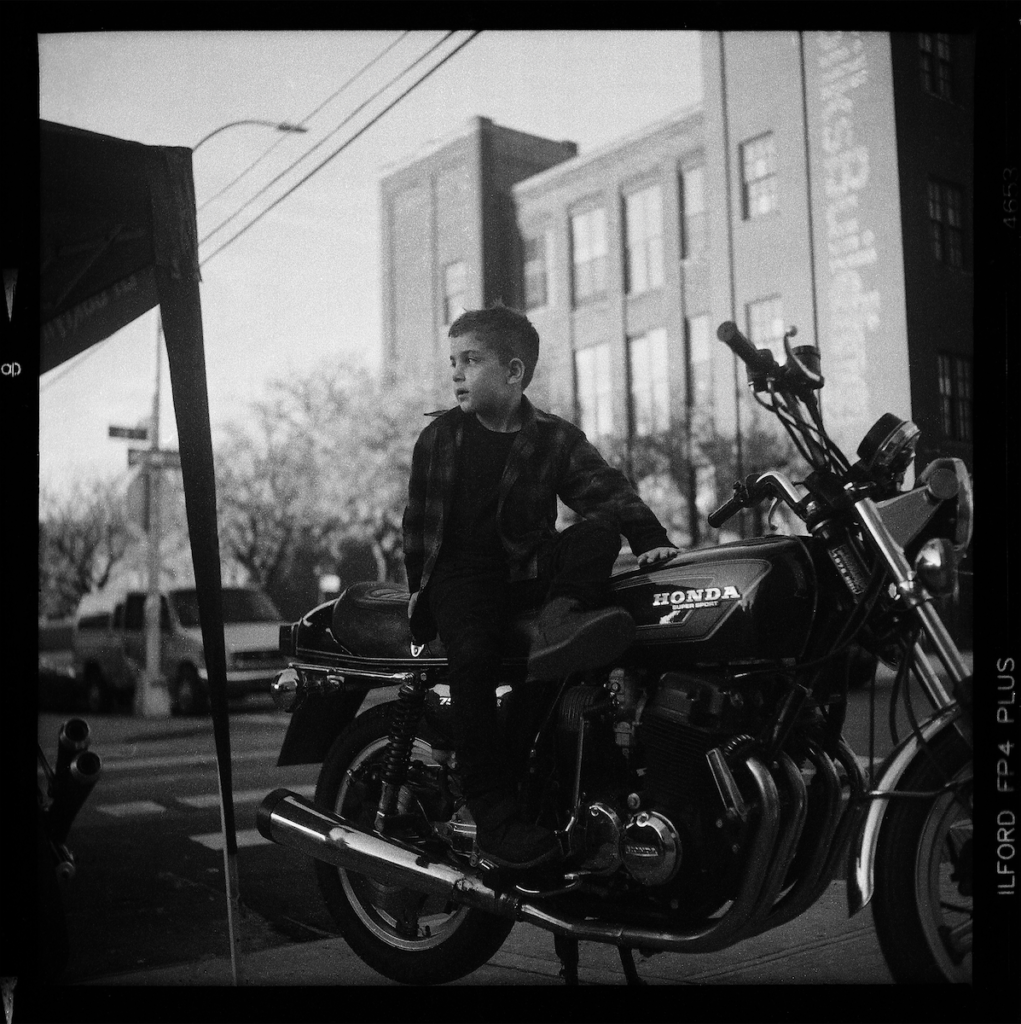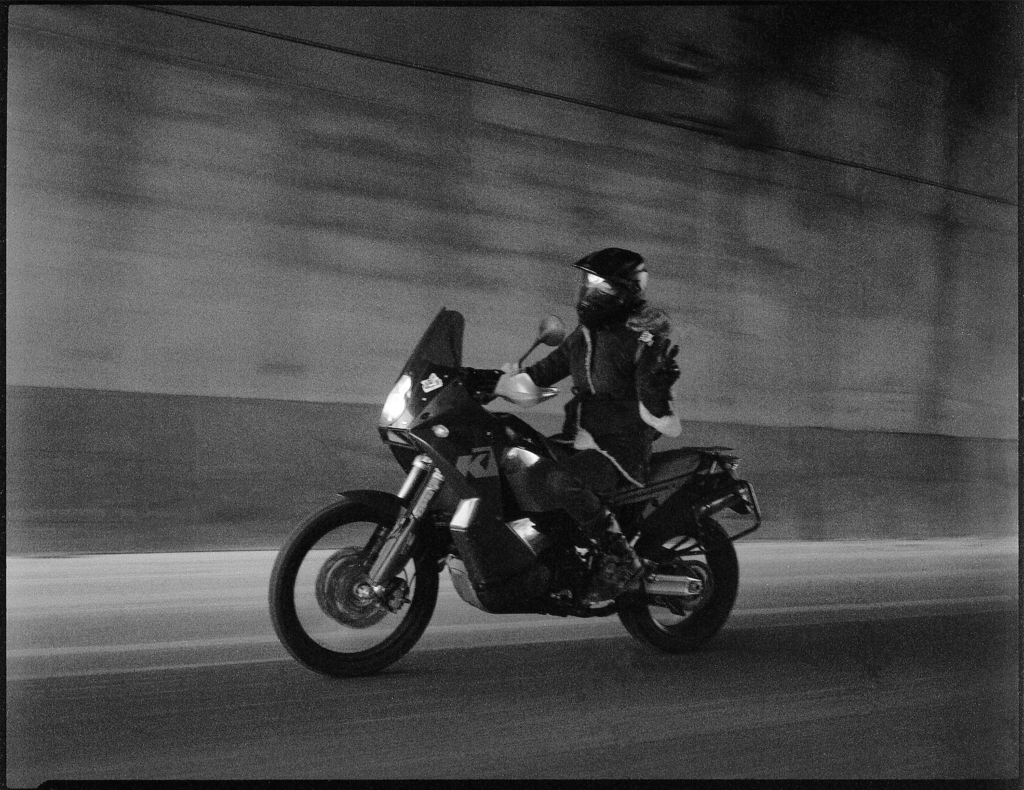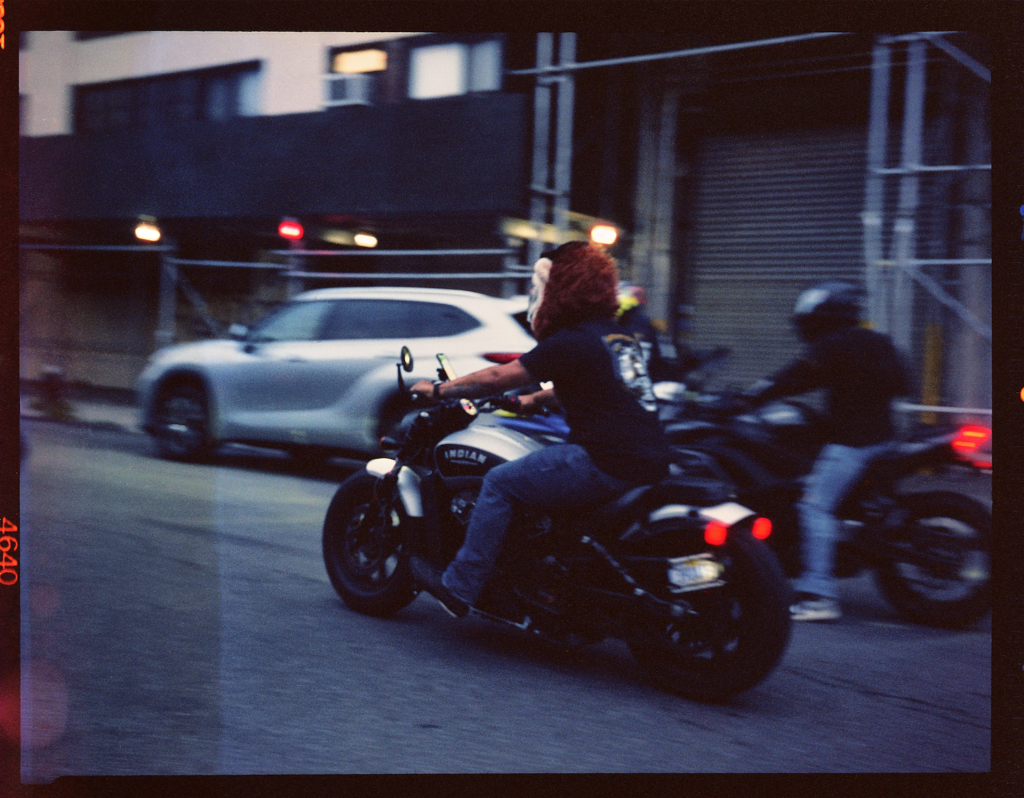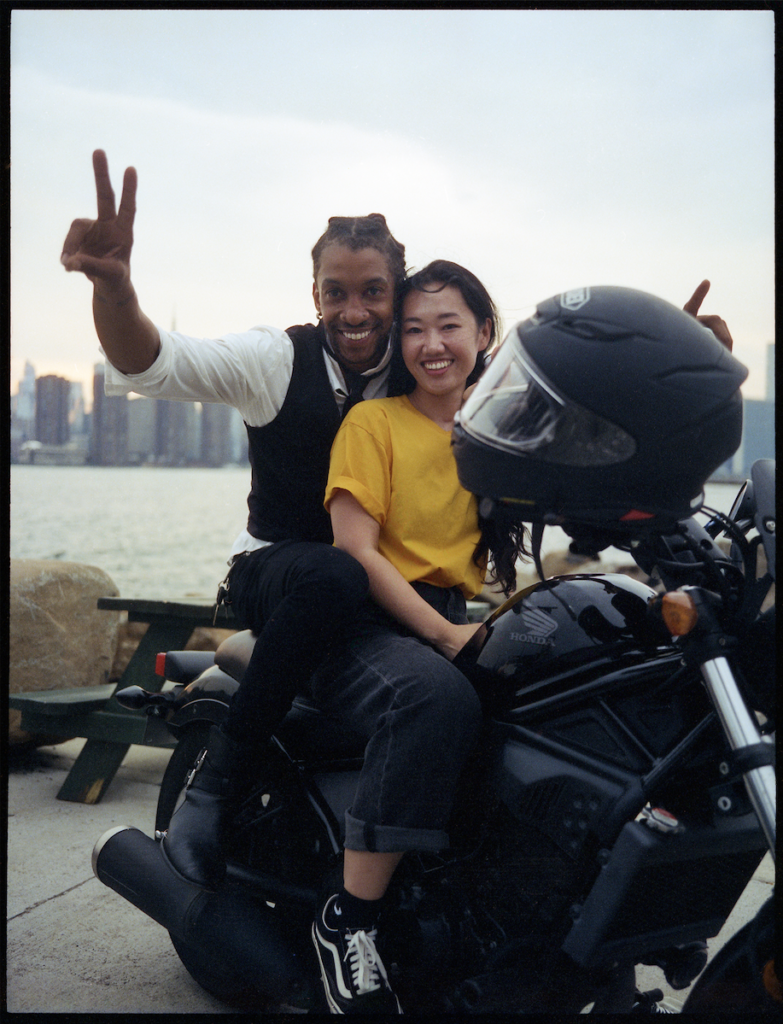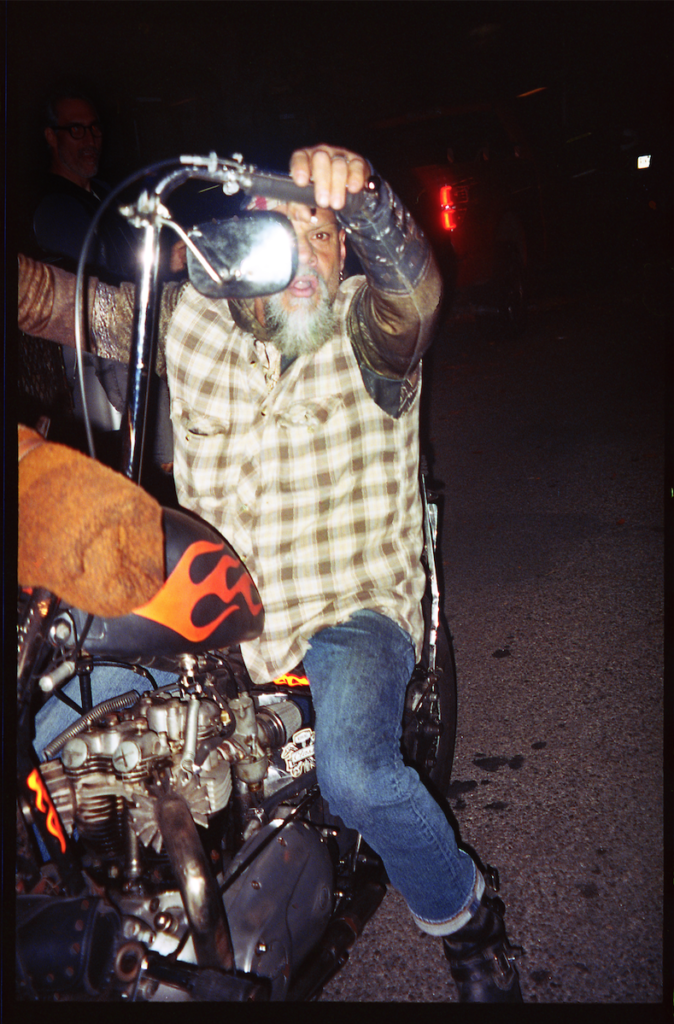 I wouldn't presume to tell anyone what to see in these photos, so I'll just say this: I felt an overwhelming sense of kinship with Brian Lau's subjects, despite on the surface having next to nothing in common with them. Call me a romantic – it won't be the first time – but that is one of my favourite things about riding motorcycles. And why I thought Brian's remarkable story was worth sharing.
As a closing thought, you might enjoy a column I wrote about this for Toronto's Spring Motorcycle Show magazine on the importance of seeing each other. You can find it here, on page 20 of the online edition.
For this episode's playlist recommendation, jazz seemed like just the thing (he said, doubling down on his own nerdery). As it happens, the tenor sax legend Illinois Jacquet was the subject of a film by Brian's boss, Arthur Elgort. And Illinois Jacquet just happens to have recorded a wonderful performance of the New York-inspired classic Harlem Nocturne. What could be more perfect.
As always, the theme music for this episode was arranged and performed by Harry Bartlett. Harry released a new album back in December, I believe his first. You should give it a listen.
If you'd like to help keep This Motorcycle Life podcasting, be sure to visit the 'Support' page on this site. And finally, a nudge to scrounge up a few bucks from the couch cushions and make a contribution to the Movember Foundation in the name of this podcast… just click on the moustache below. They could use all the help you can give, and you'll be letting me know how much you value this content. Thank you!