Are motorcyclists really adrenaline addicts? Meet Axe DeKruif, the ultimate edge case. After a lifetime of chasing adrenaline highs with anything on wheels, Axe decided to scratch that itch once and for all by doing something nobody had ever done… cross America from sea to sea on a motorcycle in 33 hours. In this conversation, Axe talks about the path that led him to that bonkers ride, how he did it, and the heartbreaking, inspiring aftermath. Whichever side of that razor's edge we fall on, his story offers one lesson that's inescapable for us all: nothing will ever go faster than life itself.
Show Notes
Axe's film is called "No Limits, No Regrets," and here's how you can find it if you'd like to watch it yourself. Which, if motorcycle people fascinate you as much as they do me, you should. Axe is an extreme character in many ways, but this frank self-portrait is proof yet again that there is a philosopher under every helmet.
Axe partly credits his admiration of Alex Roy's accomplishments as inspiration for his record-setting ride. If you're not familiar with Roy, this Wikipedia profile will catch you up. This book looks like it might be a great read for understanding the world of outlaw speed records. It's a difficult subject, because these records are rarely set without breaking some laws… and yet, to be honest, the legendary Cannonball Run fascinated me as a kid, and definitely played a role in turning me into the motorhead I am. Nolo contendere, as they say in court.
If you'd like to connect with Axe on Instagram, he's @nolimitsnoregrets3310. You'll also find him on Facebook and YouTube. Shortly after we spoke, Texas got pounded by a winter storm that knocked out power to millions, and Axe was not spared. If you connect, wish him well. Oh, and it turned out he did have to shovel it. Not the first, and probably not the last time I stick my foot in my mouth on this podcast.
Here's Y Chrome Customs, Axe's custom chopper business. Today, the site is heavily dedicated to promoting Axe's film, and he features a couple of other podcast interviews that are definitely worth listening to. Note that certain project bike photos feature images some may find offensive.
Axe was kind enough to share some photos from his life that add colour to the story. Here are a few:
A thousand thank-yous to the awesome Atoms to Ashes for being so enthusiastic about sharing their music on this episode. Besides the track being kind of perfect for the subject matter, this band's story resonates, too: independent and self-made, they've built their following and body of work with grit, determination and talent (typical Montrealers), achieving more than a million Spotify streams at a time when the music business has never been more challenging. Expect a new EP, 'Blackburn', later this year. And in the meantime, you can listen to them on Spotify and Apple Music  You can also follow them on Instagram. And here's their YouTube channel.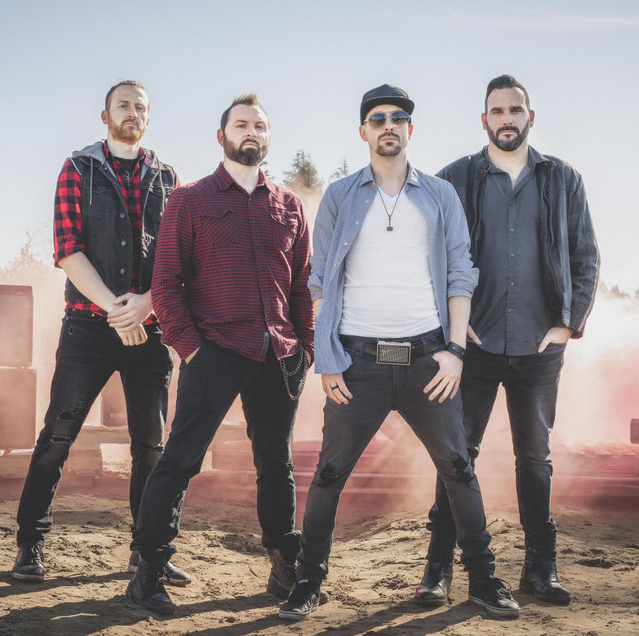 And as always, the theme music for this episode was arranged and performed by Harry Bartlett.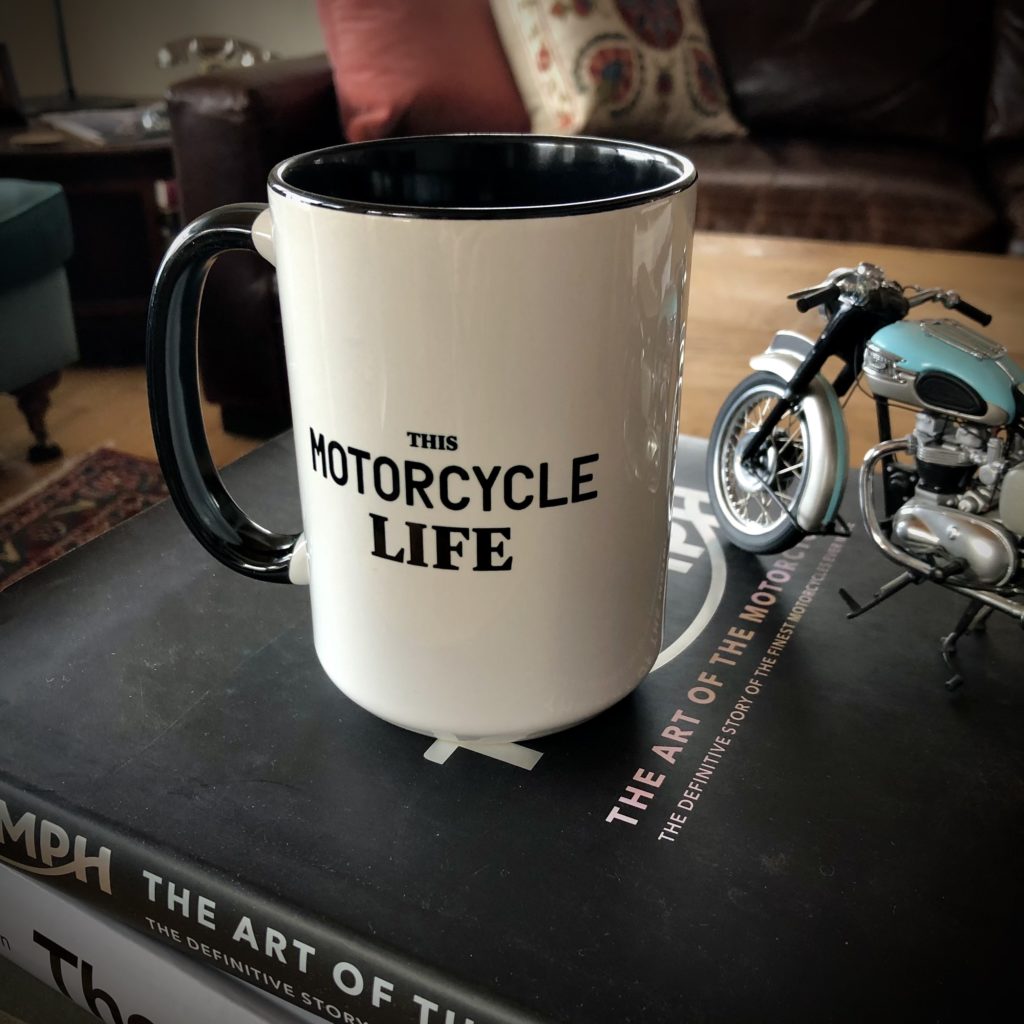 Finally, a nudge to scrounge up a few bucks from the couch cushions and make a contribution to the Movember Foundation in the name of this podcast… just click on the moustache below. Direct donations do the most good, but if you'd like to get a souvenir for yourself while you donate, you can buy a TML coffee mug just like the one pictured above by shopping here. Either way, they could use all the help you can give them, and I'll know you value this content. Thank you!