There must be a reason why some of motorcycling's most sacred shrines started out as places to eat. So, what does food mean to us? Guy Arnone is an avid rider and motovlogger who also happens to be the executive sous-chef at a Michelin-starred restaurant in New York City. If anyone had an answer, I was sure it would be him. As usual, I got more than I bargained for. Funny and forthright, this conversation is a lesson in what it means to be passionate about what you do, on two wheels or off.
Show Notes
The little town near my home where motorcyclists gather is Creemore, Ontario. If you ever find yourself in the neighbourhood, here's a fun little route to give you a sense of the riding around the Niagara Escarpment. Once the bikes are parked for the day, I strongly recommend a frosty glass of locally brewed Creemore Springs lager.
You need to add Guy Arnone to your motorcycling social media feed. You can find his YouTube channel here. There's also a web site for Meat & Motorcycles. You can find him on Instagram, too, which is how we met. Follow @meatandmotorcycles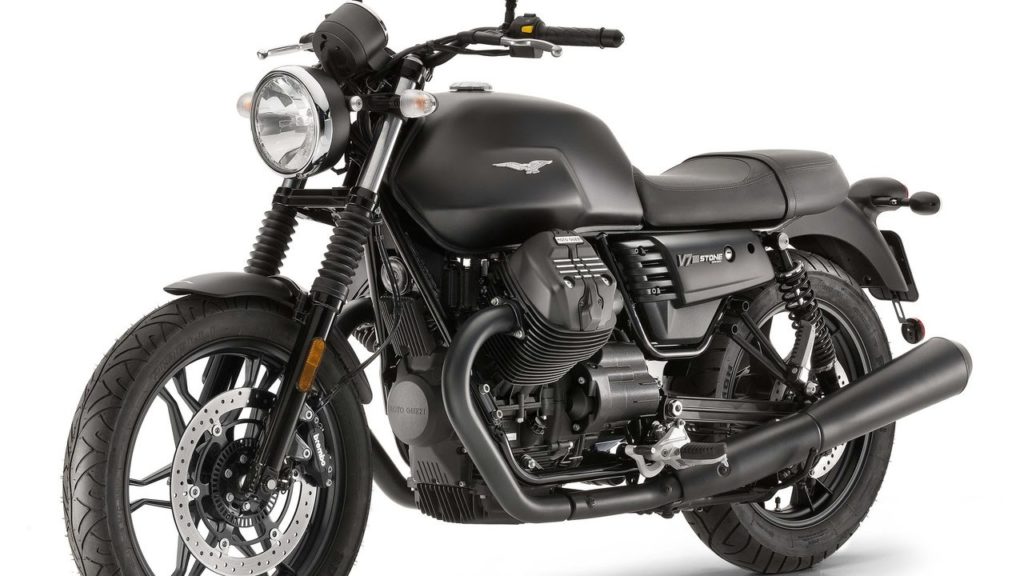 I guess everybody knows what a Moto Guzzi looks like, but here's a picture of one like Guy's anyway. I have a thing for these bikes, and the V7 seems like a great choice as an urban assault vehicle. Besides being built like tractors and having tons of character, they are about as legit as it gets, heritage-wise. (You might remember my interview with Todd Eagan in Episode 2… Todd might be the best Guzzi tuner around, and renting one of his immaculately prepared bikes is a great way to fall in love with them).  Here's Guy's vlog about visiting the Guzzi Museum in Italy. At around 6:50, you can see the Harley guys eating their gelato.
While talking to Guy about Guzzis, I mentioned a podcast called Motorcycles & Misfits. It's a favourite of mine, and worth a listen. They'll all hilarious and completely mad, but they know their stuff, have a huge audience, have been doing this longer than most moto-podcasters, and always leave me wishing Santa Cruz, California, was just a little closer. They're the riding buddies I wish I had. Check it out.
The Brindisi from Verdi's La Traviata, performed by the MIT Symphony Orchestra, can be found here, if you have a taste for opera. The track is generously made available for use like this under a Creative Commons Attribution-NonCommercial License.