Are endurance motorcyclists crazy? Iron Butt riders call themselves "the world's toughest," so you know there's more going on here than long hours in the saddle collecting gas receipts. Meet Rick Muhr, an overnight convert to endurance motorcycling. Muhr, a marathon running coach, was a casual sunny day rider until the tragic events of the 2013 Boston Marathon sent him on a healing journey that changed his life forever. When the road inside is even harder than the road ahead, Rick's story shows us how enduring both makes us stronger… and that sometimes an insanely long ride is the sanest thing you can do.
Show Notes
Here's some information about Rick Muhr, and how to reach him if you want to take him up on his generous offer of advice and encouragement. You can learn more about his marathon coaching here, and his work with runners raising money for charities here. If you'd like to say hi on Instagram, and you should, he's @rick_muhr. And finally, his email address is rickmbmw (at) gmail.com
Although Rick won some Iron Butt credentials on his Four Corners ride, the latter is not, in fact, an IBA event. It's sanctioned by the Southern California Motorcyclists Association. You can learn more about the challenge, or – heaven forbid – register for the ride right here.
Here's a piece about Rick and that 12,000 mile odyssey.
As Rick rattled off the list of gorgeous, mostly BMW motorcycles in his garage, one of them produced a "wait, what?" moment for me, and maybe for you, too: something called an Exile Bulldozer. With a name like that, how could I resist looking it up? Here's a picture, clipped from Exile's web site. Now I wish I'd asked him about it…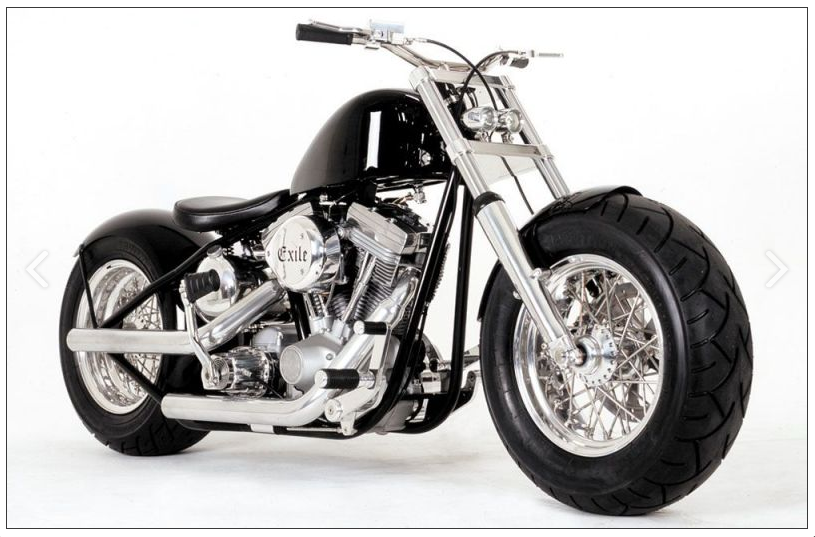 You'll find the Iron Butt Association's deceptively modest web site here. This year's Iron Butt Rally was going on the very week Rick and I spoke, an amazing coincidence for which I cannot take any credit. Although it will be over by the time you read this, you might enjoy this blow-by-blow thread on ADVRider, which illustrates just how tight a community these riders are.
Rick and I spoke quite a bit about author Melissa Holbrook Pierson, whom I interviewed for Episode 20, and about her fascination with endurance riding. Here is the article I quoted about her take on it, written soon after her book on the topic, The Man Who Would Stop At Nothing was published. And from the same web site, here's the story of the death of its subject, John Ryan, in 2013, along with some links to more details.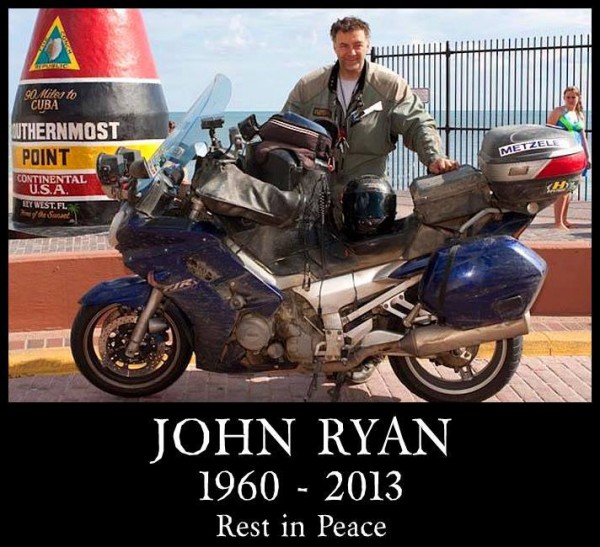 I acknowledge that this episode offers a very narrow window into the world of endurance riding, and that it doesn't offer much perspective on behalf of the legions of motorcyclists who do it purely for the challenge. If you're such a rider, I'd love to hear your thoughts in the comments section.
A track to compliment the theme of this episode had to be introspective, and Jay Nash's heartfelt, folk-inspired storytelling was an easy fit. Many thanks to Jay for being so enthusiastic about sharing his music with you… for me, "Places You'll Go" evoked exactly the feeling I imagine having at the moment of departure. You can learn more about Jay at his web site, which is here. You might find this interview with him interesting, and he also has an active Facebook page. I purchased this track on iTunes, but it appears to be available in all the usual places, if streaming is your preference. Thanks again, Jay!
As always, the theme music for this episode was arranged and performed by Harry Bartlett.
Don't forget to check out my new store for TML merch… the link is at the top of this page. And finally, a nudge to scrounge up a few bucks from the couch cushions and make a contribution to the Movember Foundation in the name of this podcast… just click on the moustache below. Especially now, they could use all the help you can give them, and you'll be letting me know how much you value this content. Thank you!