What does your motorcycle mean to you? For many riders, a bike is simply a tool, a vehicle for the body. But for some of us, a motorcycle is much more than that, a vessel that carries the stories of who we are and how we got here. Meet Matthew Biberman, son of legendary Vincent builder Big Sid Biberman. To give his ailing father a reason to live, Matthew proposed they build a bike together, a rare Vincati. That quest would turn out to be a remarkable story of second chances for both of them, and compelling proof that a motorcycle really can have a soul.
Show Notes
Early in our conversation, I made reference to Rollie Free. Maybe you didn't recognize the name, but you'll almost certainly recognize the photo shown here. If the story behind it is interesting to you, I strongly recommend watching Black Lightning: The Rollie Free Story. It's fantastic.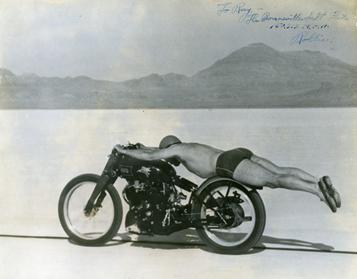 Custom hybrid bikes were a prominent feature of the high-performance motorcycle scene in the years between World War 2 and the arrival of suddenly-serious machines from Japan like the CB750. Probably the best known is the Triton (Triumph engine, Norton frame). The Norvin was another. The Vincati, while not precisely of the era, is unquestionably a tribute to this madness, and to a tuner culture that continues to shape motorcycling – in spirit, at least – to this day. Below, the Vincati in all its impeccable glory (Photos by Bob Hower / Quadrant Photography)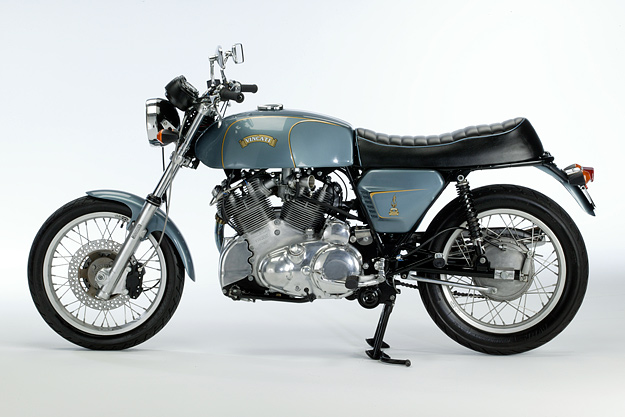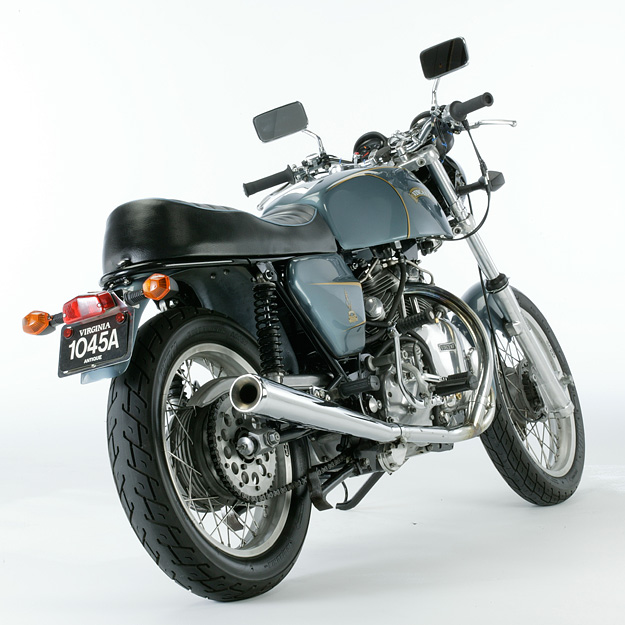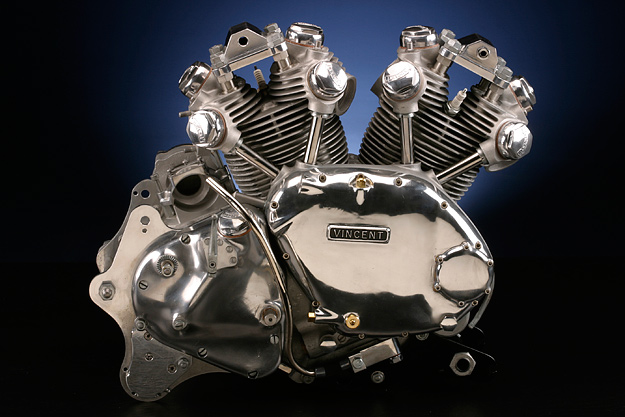 During this interview, I pretentiously tossed off the term "memento mori" (sorry about that). Believe it or not, though, it's actually quite relevant to motorcycle culture. Literally, it means "remember that you will die". As a term, it refers to objects that symbolize this inevitability, and this is where motorcycling's ubiquitous skull imagery comes from. Often mistaken for an attempt to intimidate, that skull on your t-shirt or jacket is actually a reminder that life is fragile. Now you know. Feel free to be pretentious with your friends 😉
Here's a bit of back story about Bob Dylan's Blonde on Blonde, and here, from Rolling Stone, is a critical assessment of its significance. You can see why the question about legacy was irresistible.
I'm still gobsmacked that Big Sid was an Yngwie Malmsteen fan, proof again that motorcycle people are never quite what they seem. If you aren't familiar with the artist, here's what Wikipedia has to say, and below, a sample of his sound.
Here's where you can learn more about the National Motorcycle Museum, which I confess with some embarrassment I did not know existed. Iowa isn't… handy… but it sure looks worth a visit.
Here is a heartfelt obituary for Big Sid, from Cycle World.
Here's the Bike EXIF story on Big Sid's Vincati, which was a helpful resource for me.
Here's where you'll find the auction listing for the Vincent that Matthew Biberman built on his own as a tribute to the master.
And below is a completely wonderful interview with both Big Sid and Matthew at Jay Leno's Garage. Leno test rides the Vincati, which is amazing. Even more so is the sound it makes. I can see why people get obsessed by Vincent engines.
If you'd like to purchase a copy of "Big Sid's Vincati" directly from Matthew Biberman, he has graciously shared his email address with us. You can reach him at [email protected] . It's a touching and well told story about a motorcycle. Which, like most stories about motorcycles, isn't about a motorcycle at all. Highly recommended. "Big Sid's Vincati" is also being published in Spain with, as Matthew mentioned, a fresh design and new material. You can find out more about this edition here. And be sure to follow Matthew on Instagram. He's @mattbiberman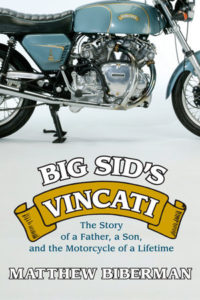 "Visions of Johanna" is excerpted in this episode with the enthusiastic consent of Nathaniel Street-West. You can find out more about this up-and-coming Nashville-based artist on his web site, and purchase or stream his music in all the usual places. Besides his fresh, honest sound and eclectic influences, I was also taken with Street-West's personal story. It's surely where the soul in his music comes from, and I have no doubt we'll be hearing a lot more from him. Thanks to Nathaniel Street-West and Puffin Records for ending this episode on the perfect note.
Podcast theme music arranged and performed by Harry Bartlett.
If you enjoy listening to This Motorcycle Life and want to show some love, please consider clicking on the moustache below and donating what you can to the Movember Foundation.